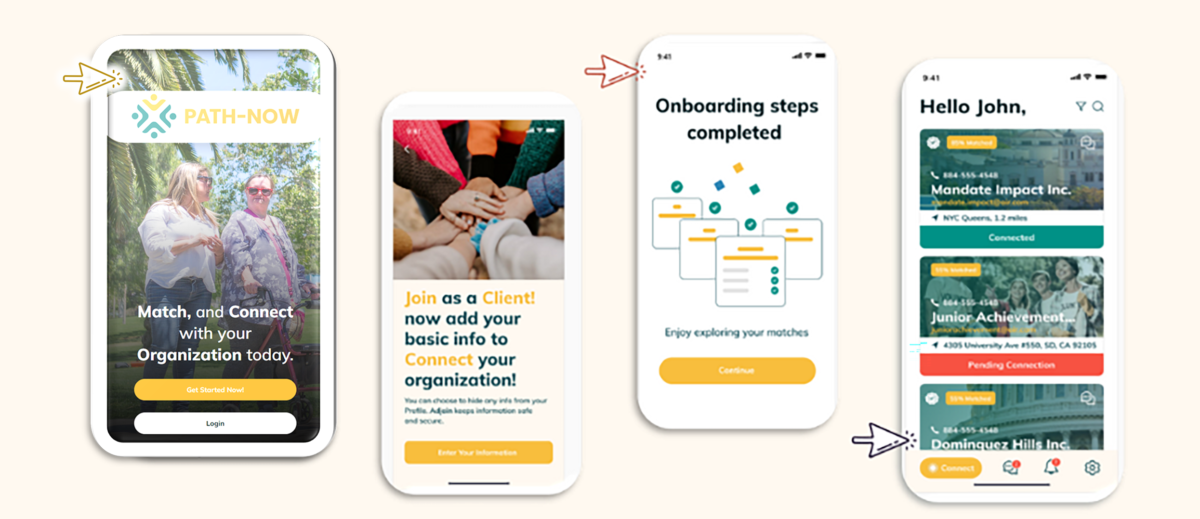 About
Path-Now is a creative and unique mobile application, powered by Adjoin, that enables individuals with Intellectual and Developmental Disabilities (IDD) to easily and accessibly connect with community service providers electronically in California.

Adjoin is investing in the development of Path-Now to ensure that every individual in California with intellectual and developmental disabilities (IDD) can easily, safely, and quickly connect to custom-matched service providers.

As people, our needs are constantly evolving, and so, too, should our systems of care.